I began making knives in the early seventies and in the early eighties I met Yoshindo Yoshihara a Japanese swordsmith. I worked with him during some of the times He was here in Texas along with another smith named Nakagawa from the Kansai area of Japan. While I still occasionally make swords they are more a personal thing and I do not take orders for them. The sword section is just to show some of my work or if I happen to have one I would like to sell I will put it there.
My main goal is to create and sell a line of fine woodworking tools.
At present I have a wide assortment of knives patterned after those used by violin bowmakers and Japanese sword scabbard makers. Prices and configurations can be seen under Woodworking Tools. See at right.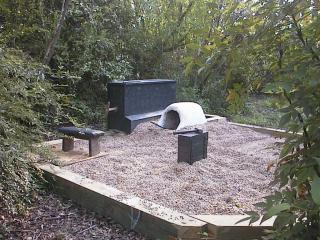 JEWELRY
WITH
AN
EDGE

I have owned and played fiddles for many years now. The fact that I don't do it very well does not diminish my enjoyment of it. I have great respect for the men and women who craft these instruments. I even attended the bowmakers school at the University of New Hampshire one year. Haven't made a bow yet but came away with some good ideas for knives. I have also been fortunate enough to work with shirasaya makers. These artisans craft the wooden scabbards for nihonto or Japanese swords. They had some great tools also.
These tools are suitable for all types of woodworking.
This will be my main product offering for the foreseeable future.

I have been known to make planes as well. They too will become part of my product offering.
This section is devoted to exploring the art of bladesmithing. There are things like making charcoal, building a traditional Japanese forge and box bellows and the like.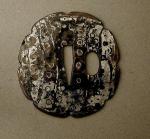 As I said I like fiddles. From time to time I may have one or more for sale here.